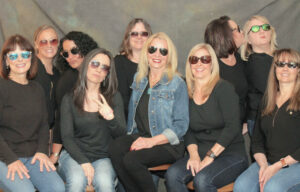 We have lots of fun planned for this Memorial Day at Hershey Orthodontics. It's the kickoff for summer (our very favorite season!) and several of us will be heading to the beach or lake to enjoy fun in the sun with friends and family. We will also take a moment to thank all of the brave men and women who put their lives on the line and help secure the freedoms we enjoy every day. Whether you're retired military, a veteran, or are actively serving, we salute you and appreciate everything you do for our country.
Another exciting announcement to start the season: Allison, our lovely teammate, just had her daughter Kristen get engaged! Allison looks forward to her new role as Mother of the Bride and is ready to take it on with the same smile and calmness she brings to our team and our patients. We're thrilled for Kristen and wish her all the best.
Whether you've been a lifelong Caniac or you just tuned in, this is a very exciting time for our hometown team, the Carolina Hurricanes. Only four teams remain in the National Hockey League playoffs for the Stanley Cup and our 'Canes are one of them! We have several 'Canes fans here at Hershey Orthodontics (one of our team members even works with the Carolina Hurricanes organization) and we like to trade in our scrubs every now and then for some red, black, and white gear to cheer on the fellows on the ice. A huge congratulations to our Carolina Hurricanes for making it this far and we hope you bring the cup back to Raleigh. Go 'Canes!
We hope you're all enjoying the month of May so far and hope to see you in the office soon!